CIDER SERIES - Tuesday October 20, 2020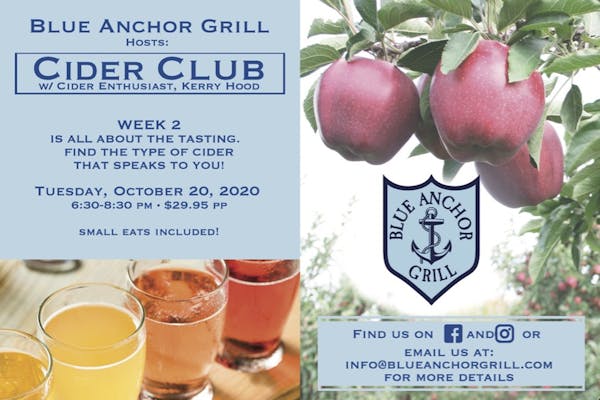 Tuesday, October 20, 2020 | 6:30-8:30pm |$29.95pp
This time around, we are all about the tasting! Learn:
1) Which ciders you like best
2) Which flavor notes in cider you most enjoy
Please email us at info@blueanchorgrill.com with questions, or feel free to call us at 401-293-5007 during business hours.
Tickets can be purchased over the phone or at the restaurant during business hours.
RESERVATIONS ARE REQUIRED!