Dog Friendly Beer Garden!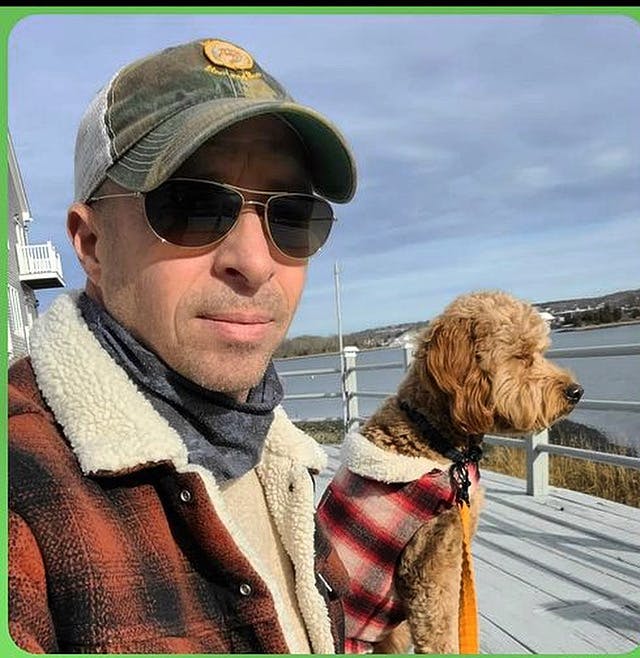 The Blue Anchor Grill is "paw"leased to announce that we are a now a dog-friendly dining location here on island . Well-behaved pets are welcome in our outdoor Beer Garden 🐕🦮🐩🐕‍🦺
Of course, there are a few rules so if you plan on joining us with your four-legged best friends, these rules will insure that everyone has a great experience.
*Pets may enter through the outdoor entrance adjacent to the parking lot.
*Please keep your pet leashed at all times.
*No barking
*No begging
*No eating off of the table
* No sitting on chairs, tables or benches
*Current vaccination tags should be on pet's collar.
*Please keep your doggo as close to the table base as possible so as not to accidentally trip one of our servers.
We are happy to provide water bowls and a treat. (Health codes prevent dogs from eating/drinking from our glasses or dishes)
So let's start off by asking you to share some pics of your doggos and we hope you will bring them by to visit soon.
We'll start. Here's the owner of the Blue Anchor Mike, and his bestie, Lucky. He's a good boi. Mike's okay too 😉